get your [matrix] server with batteries included
Matrix is an end-to-end encrypted, federated chat platform, integrated with other messengers. We install, configure, and maintain YOUR Matrix homeserver, on your conditions.
By default you will have end-to-end encryption, federation, admin panel, working audio/video calls, automatic ssl certs, firewall, intrusion prevention, backupsand optionally 16 bridges, 11 non-matrix components, 3 client apps without any extra fee (and 13 additional components with subscription).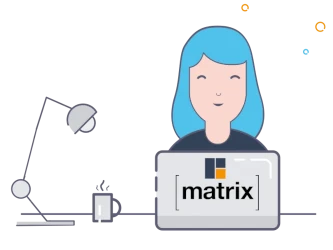 Homeservers installed: 161, get the #162, or read what customers think. And there are some case studies of organizations that adopted matrix.
Who needs it?
People
... tired of lots of messengers
... worrying about personal data and privacy
... wish for secure, encrypted messenger under their control (even in the EU!)
and people that want their matrix homeserver, but have no idea how to configure and maintain it or just don't want to do that.
What customers think about us
Case Studies
Reidel Law Firm
[...] After a review of available options and what would be best for our Firm's use case, we decided to utilize the Matrix protocol with the Element client for our secure, encrypted chat platform. The Matrix protocol allows for a decentralized communications platform which is also fully encrypted (even us, as the server host, cannot read encrypted messages sent within Matrix or on our server) and allows for flexibility for our clients to engage us in a multitude of apps or outside platforms. Within Matrix we can host public and private chats, encrypted video and voice calls, bridge other chat platforms such as Telegram, Whatsapp, Signal, IRC, and even SMS...


Read more on the company announcement
We can setup and configure Matrix homeserver and components on your own VPS/VM/bare metal server/old laptop in the corner of your room (literally).
How does that setup work?

We discuss with you what exactly you want to receive, including bridge-specific config options
You provide us SSH access to a server that will be used for matrix homeserver, our public key: https://etke.cc/ssh.key
We configure your server and your Matrix homeserver
We send you matrix homeserver's admin credentials (change your password) and links, notices, etc. for later usage
We invite you to the updates room with news and updates about components, used by the matrix homeserver stack
Even domain is not required. We provide you a subdomain, Hetzner VPS of your choice, Migadu Email Service for your domain/subdomain, and setup the matrix server.
How does the turnkey setup work?

We discuss with you what exactly you want to receive, including bridge-specific config options
You subscribe to one of the Turnkey membership options
(Your domain) We send you two lists of DNS entries (one for matrix, the second one for email)
(Your domain) You set the entries in your domain management dashboard
We invite you to the updates room with news and updates about components, used by the matrix homeserver stack
We send you an onboarding list with all links, credentials, and notes