Join the Matrix
Matrix is an end-to-end encrypted, federated chat platform, integrated with other messengers. Read more on matrix.org
We create, configure, support, and maintain YOUR Matrix homeserver, on your conditions.
Don't have a homeserver yet?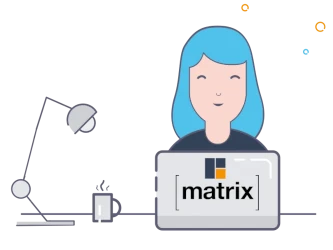 Clients living in Matrix: 16, be the 17th, or read what they think
Who needs it?
People
... tired of lots of messengers
... worrying about personal data and privacy
... wishing for secure, encrypted messenger under their control (even in the EU!)
and people that want their own matrix homeserver, but have no idea how to configure and maintain it or just don't want to do that.
Organizations
... demanding secure, encrypted internal chat on their own server
... wishing to communicate with (potential) clients on multiple platforms in one place
... building chatbots for multiple messengers
Mozilla, KDE, GNOME, French government, German Bundeswehr use Matrix
and even Penguins!
What customers think about us
Etke set up a basic matrix homeserver federation configuration for our multi-platform chat bot. With blackjack and WhatsApp bridge. All is cool and working fine (:
— Radu Nita, scifier.dev
Thanks for the quick and easy connect.
— Shekar, connectrightly.com
Thanks for your help online. You identified my issue in the first few minutes of chatting :)
— @faisalhackshah
Top notch talent and very patient with clients on setup and maintenance.
— Schuyler Reidel, reidellawfirm.com
Hey, actually i'm the guy who pushes the etke.cc service. Anyway, Matrix is awesome and I host my family's homeserver here (yep, i use etke.cc for my own homeserver, too).
— Aine, etke.cc
Pricing
Initial Setup
$10 one-time
We install and configure your matrix homeserver with desired options
Maintenance
(optional)
$5/month
We constantly maintain and update your server (including host's and matrix updates & configuration)
Email services
(optional)
$3/month
We provide a full-featured email service for your domain (you@yourdomain.com), based on Migadu paid plans
Consultation
(optional)
$20/hour
Online video call with etke.cc developer where we try to help you solve any matrix-related issue or question.
How initial setup works?

Mandatory steps

We discuss with you what exactly you want to receive, including bridge-specific config options
You provide us SSH access to a server that will be used for matrix homeserver
We configure your server and your Matrix homeserver
We send you matrix homeserver's admin credentials (change your password) and links, notices, etc. for later usage
We invite you to service announcements room with news and updates about components, used in matrix homeserver stack

Optional steps

If you don't have a server or experience to create it, we will guide you how to get it
If you don't have a domain name, we will guide you how to get it
You may whitelist SSH access to one our IP address
You may provide SSH access temporary, only for initial setup
You may subscribe to maintenance plan - we will constantly update, maintain and reconfigure your server and your matrix homeserver while your maintenance subscription is active
You may subscribe to email service plan - we will configure email service for your domain name and provide you control panel access while your email subscription is active
Are you ready?
fill the form below or use alternative contact method - [matrix], telegram, or email: